Record My Expenses
This screen allows you to record expenses where you used the company credit card and also expenses where you paid out of pocket and need to be reimbursed.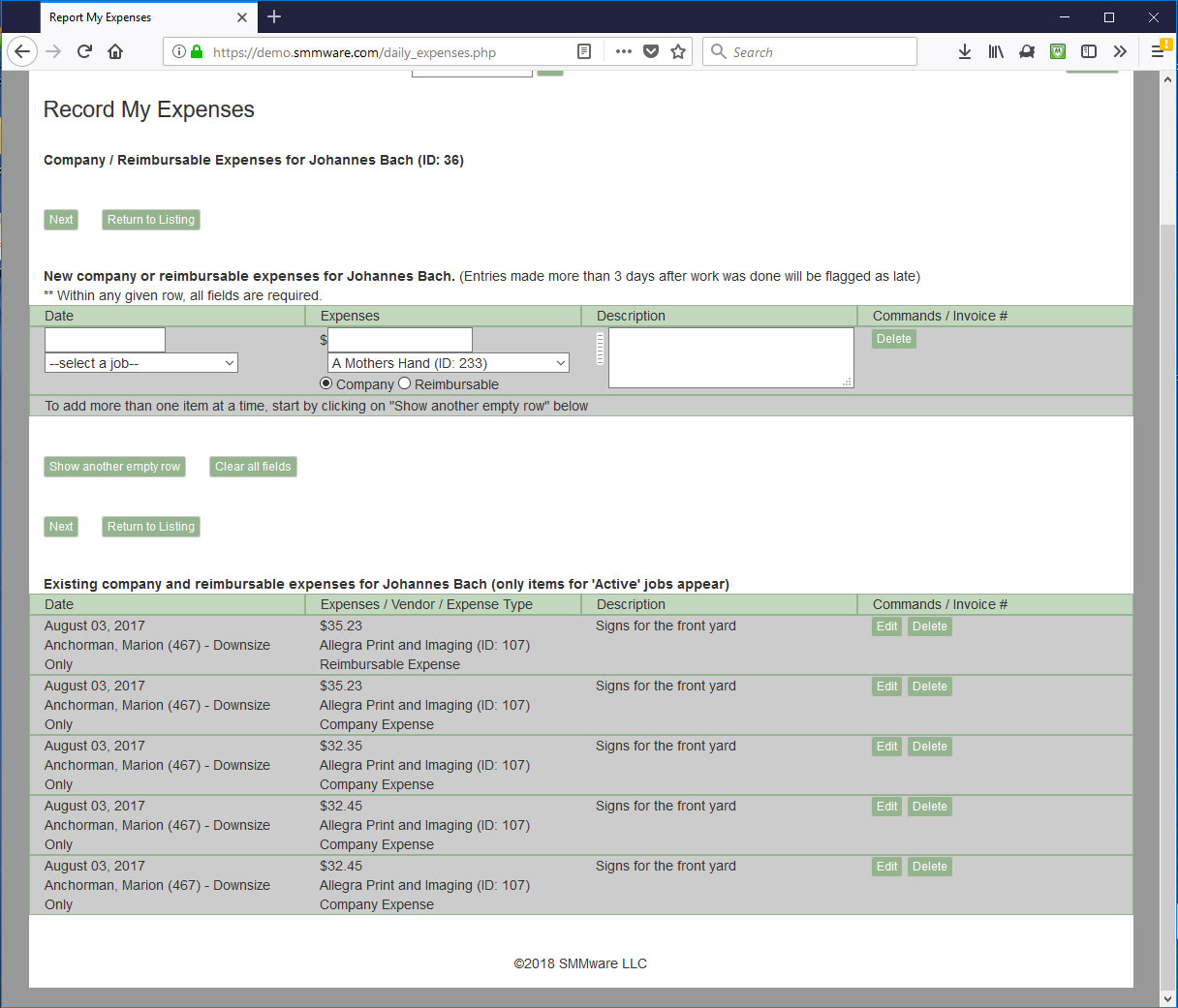 The top section is where you create brand new expense entries.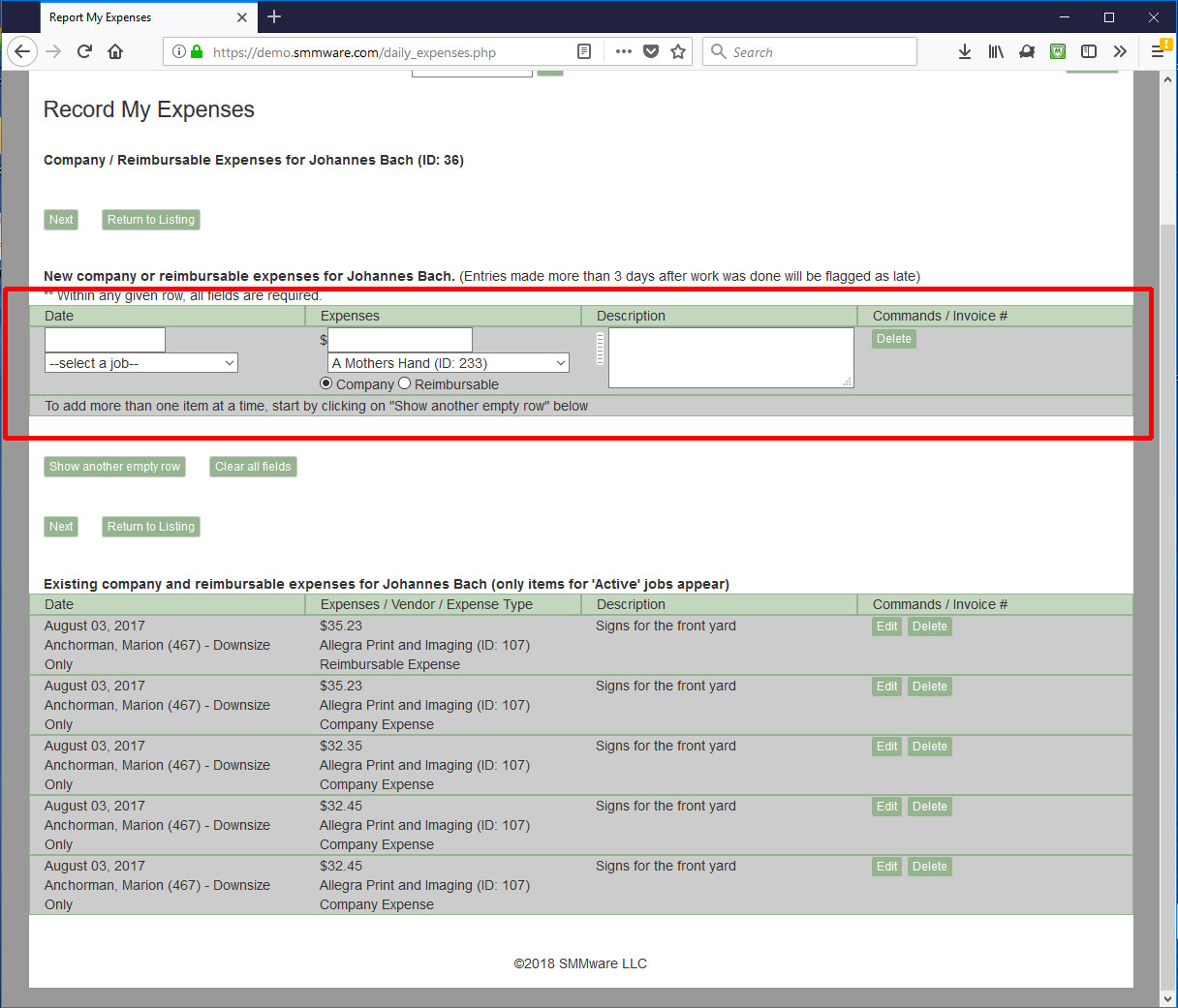 And the bottom section shows you existing entries, for jobs that are still active. Once the job is closed, to see those entries use the command "My Hours/Expense/Mileage History".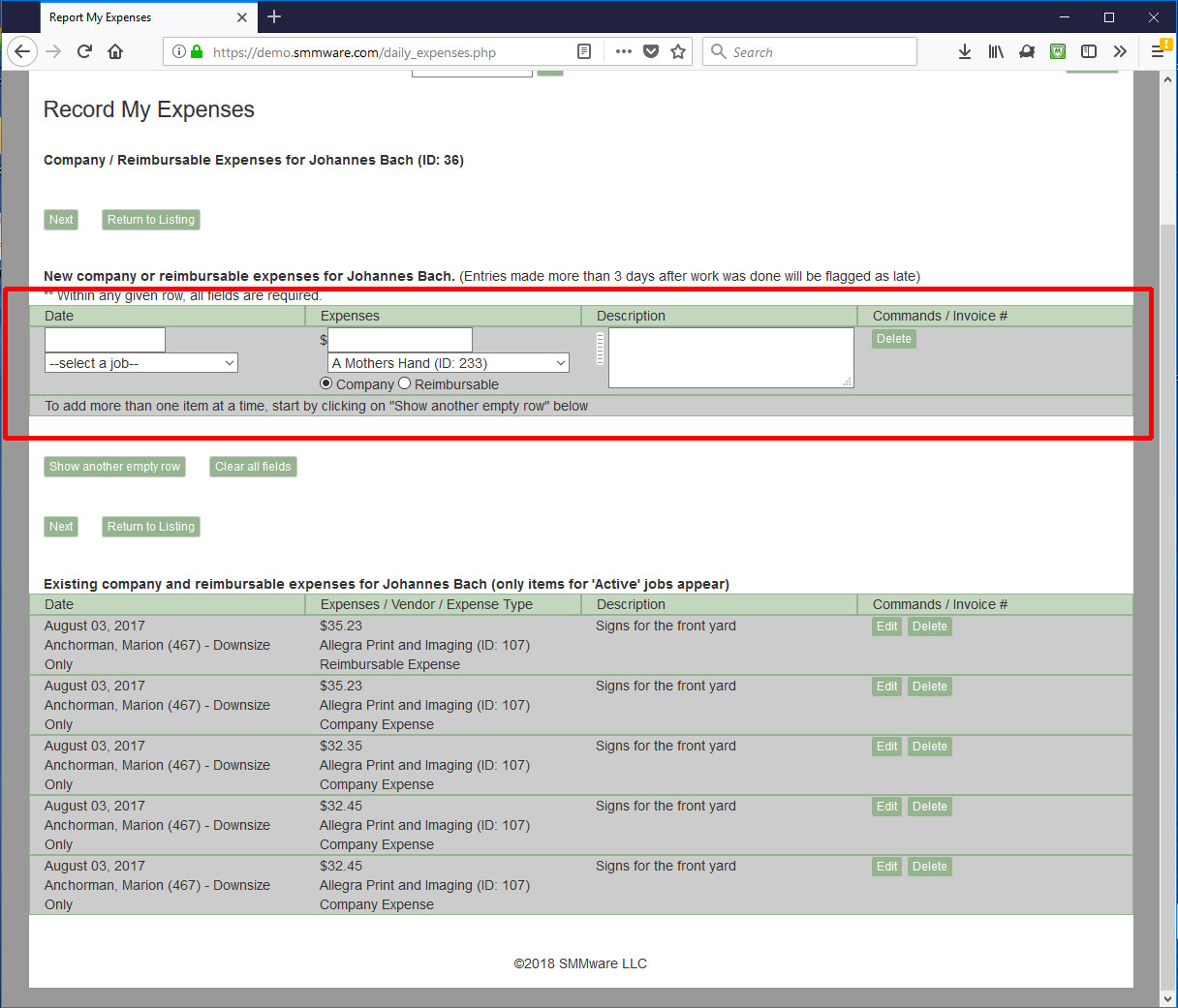 Note, you can add multiple entries in one screen using the "Show another empty row" button.

First, enter a date and select a job for a given entry.

Next, you have to pick a vendor where the money was spent. The list of vendors comes from the "Organizations" section of SMMware, but only those whose profile has the field "QBO Vendor" checked.

You also have to indicate whether this expense was paid for using the company credit card, or whether you paid out of pocket and need to be reimbursed.

Lastly, for the description, you can use the "presets button" to quickly fill in the description field, if your company has SMMware configured to use presets.

If your company marks up expenses, you still enter the amount the item(s) were purchased for, SMMware will separately calculate the marked up amount based on the standard markup percentage (as configured in the Settings Editor, Section 2). Admin level users can adjust the marked up amount by editing a given expense entry.