Software for Service Businesses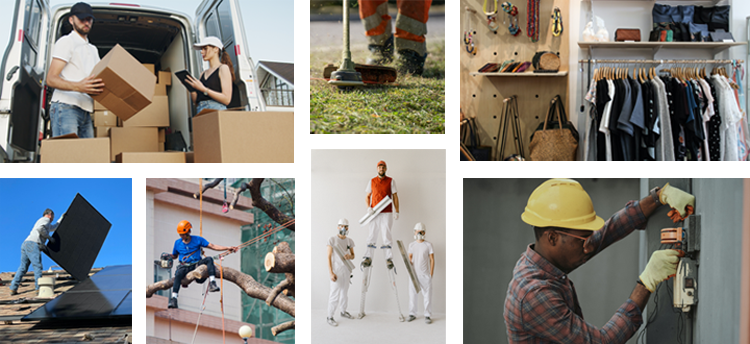 Subscribe to hear about any special offers and new features.

Why SMMware
Do you use part time employees? Visit continuously changing work locations? During scheduling, do you need to take into account the different skillsets your employees have? You'll love SMMware's approach to scheduling.
Sales is critical for all types of business and SMMware provides more functions for your Sales efforts via Quote templates, Quote version tracking, Sales Reports, Profitability Reports, and more.
Do you serve Consumers (B2C)? SMMware doesn't make you enter your clients as companies (B2B).
YouTube Channel

In the meantime, learn more about SMMware's features at our YouTube Channel with 30 videos explaining how we can help your sales process, your day to day operations, and more.
Client Management
As well as the usual client management functions, SMMware keeps a history of client addresses.
Scheduling
SMMware has flexible options for scheduling which associates will work on a job
QuickBooks Integration
SMMware lets you copy invoices and more to Quickbooks, Online or Desktop.
Invoicing
SMMware includes an invoice manager feature to help streamline the invoicing process.
My favorite feature is Invoice Manager. Wow! I can complete the invoicing task in under one hour; I typically will invoice 20 clients at a
Read More »
As a business owner for 9 years as a Senior Move Manager I was more than delighted to have the option of integrating SMMware into
Read More »
Our team recently took on a large-scale relocation project that involved moving more than 150 Retirement Home Residents to new locations across the Greater Toronto
Read More »