SMMware allows you to schedule a variety of event types.
Job - These are the most common events, such as packing a client for a move.
Client - This event type might be used during the sales phase, when the meeting is not associated with a job.
Associate - When an associate is out on vacation, use this event type
Company - A company lunch meeting or the annual picnic would use this type.
Other - The catch all for anything that doesn't fit into the above types.
There are three ways to determine the list of attendees, "Availability", "Direct add" and "Invitation".
For all three types, the event planner can set two reminder dates at which times the system sends emails to everyone on the attendee list.
Availability
Associates enter the times at which they are available into the system.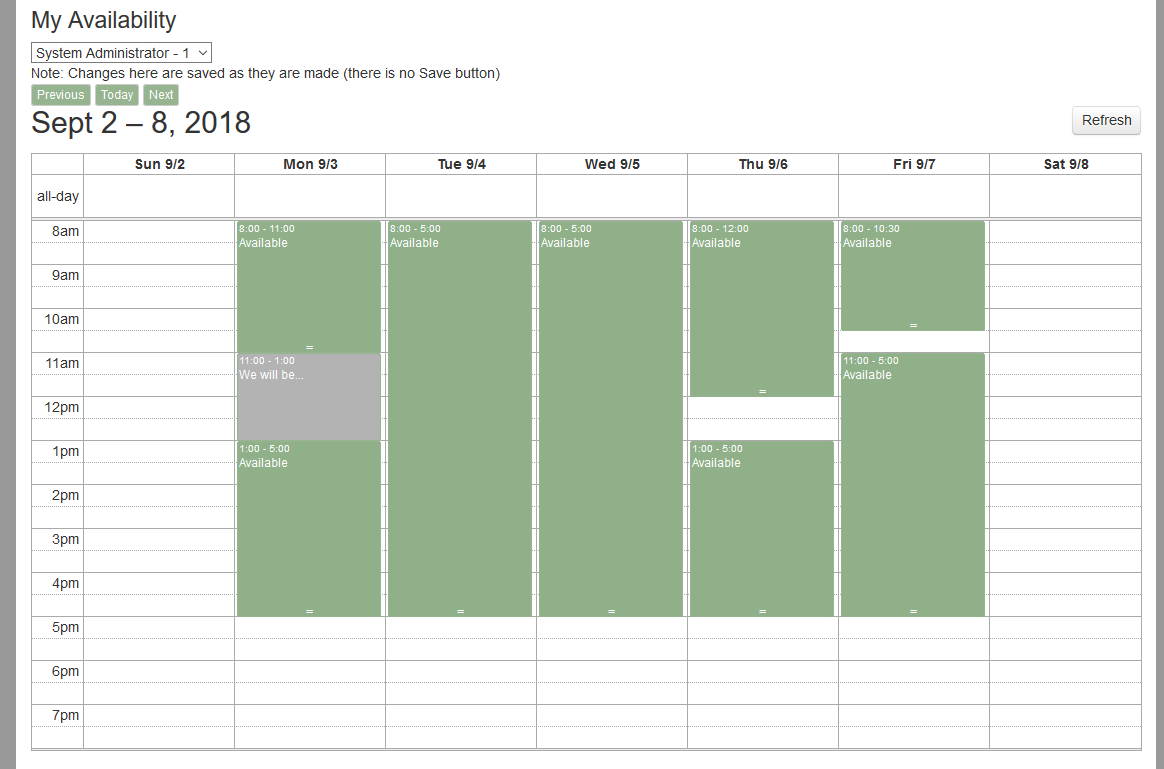 Then, you sit down with the client to negotiate when the work will be done based on when you have staff. Drag or resize the "Timeslot" bar as appropriate and then click on "Available" bars to select. Click here to watch our YouTube video on Availability Based Scheduling.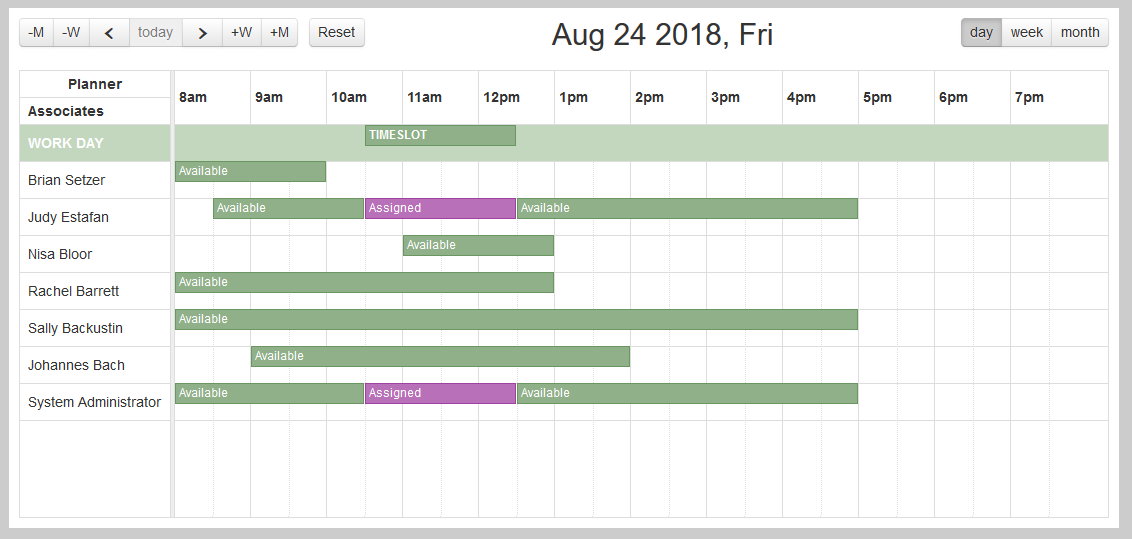 Direct Add
The "direct add" method is suitable when you already know who is to attend an event. When you create the event, you simply select from a list of checkboxes for associates who are attending.
Invitation
For many SMM companies, associates may be part time and have more input regarding when they work. In this case, the event planner chooses the "invite" type and the system  emails all of "invitable" associates. The associates respond "yes" to express an interest in the work, and the event planner then chooses which associates will attend.
This approach allows the associates input regarding whether they would like to work on the event, while still allowing the event planner final say.
An associate will be treated as "invitable" if their profile has the "invitable" dropdown set to "yes".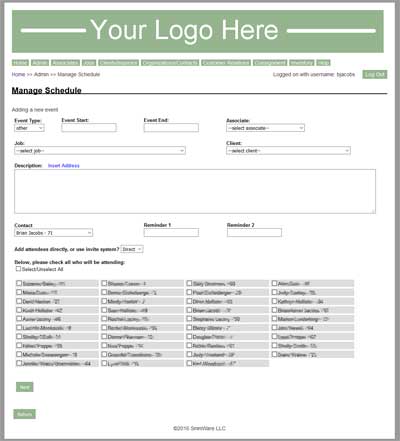 Event types are color coded when they appear on the calendar, to easily distinguish between a job for a client versus an associate's vacation time.