Events
While Basic Users do not create events for the calendar, there are a few things you should know.
There are three approaches for adding attendees to events, 'Direct', 'Invite', and 'Availability'.
For the 'Direct' approach, the event creator knows exactly who should attend and simply assigns them, emails are sent to confirm.
For the 'Invite' approach, you will receive an invitation email. It contains a link to a webpage where you can indicate whether you are interested in this task or not. Once the Team Lead chooses the team from those who were interested, you will receive another email, this one indicating whether you will be part of this particular event. After the team has been set, if things change (as they often do), you will also receive follow-up emails. If something changes on your end, the contact section in the email lets you know who to call/email.
For the 'Availability' approach, you enter the times as which you are available to work into the system, using the command at "Associates"->"My Availability". You system may be configured for you to enter when you cannot work instead, using the command "Associates"->"My Unavailability". Simply click and drag for a timespan in a given day to create an entry. Click on an entry to delete it. You can resize and drag & drop entries as well. You can drag across multiple days and SMMware will break the selection up into individual days.
An important consideration is travel time. When you say that you are available starting at 1pm, does that mean that you will walk out the door of your house at 1pm and can actually start work at 1:30pm (assuming ½ of travel), or does it mean that you are willing to walk out the door at 12:30 so as to start work at 1pm? Either approach can work as long as everyone company wide makes the same assumption.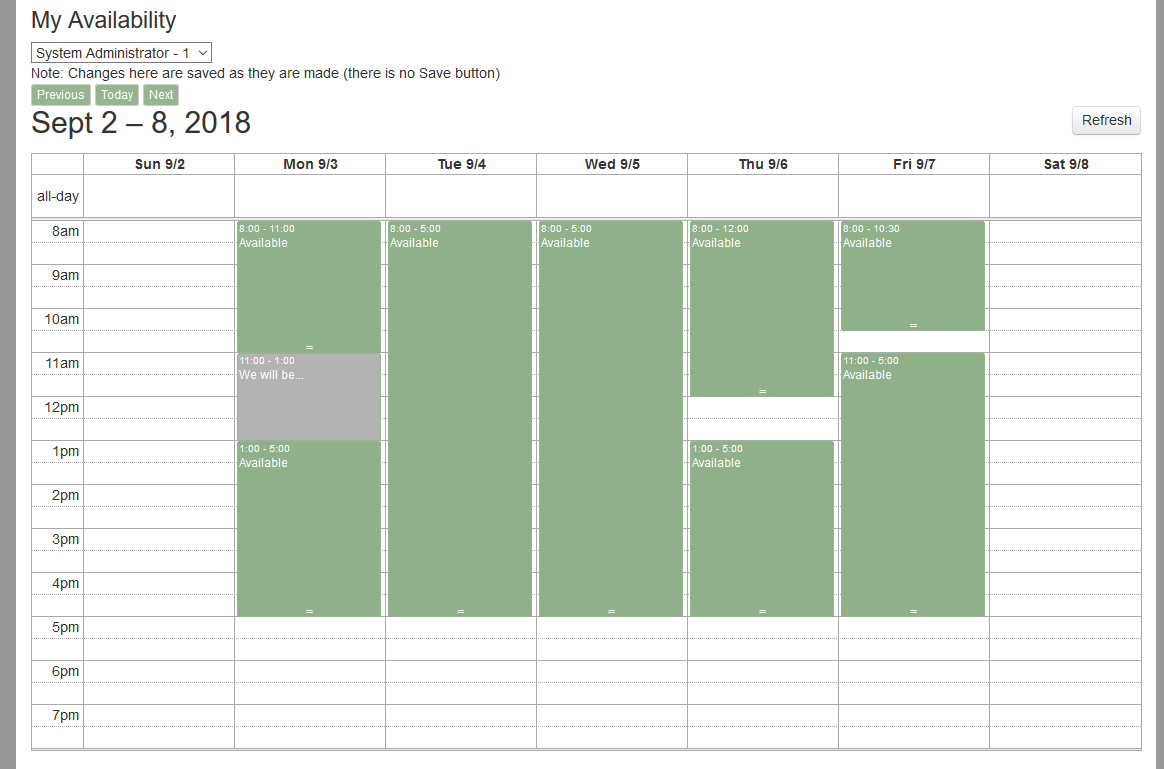 Calendar
Your personal calendar is on the homepage, listing events you are part of. The different types of events are color coded, with a key at the bottom of the calendar.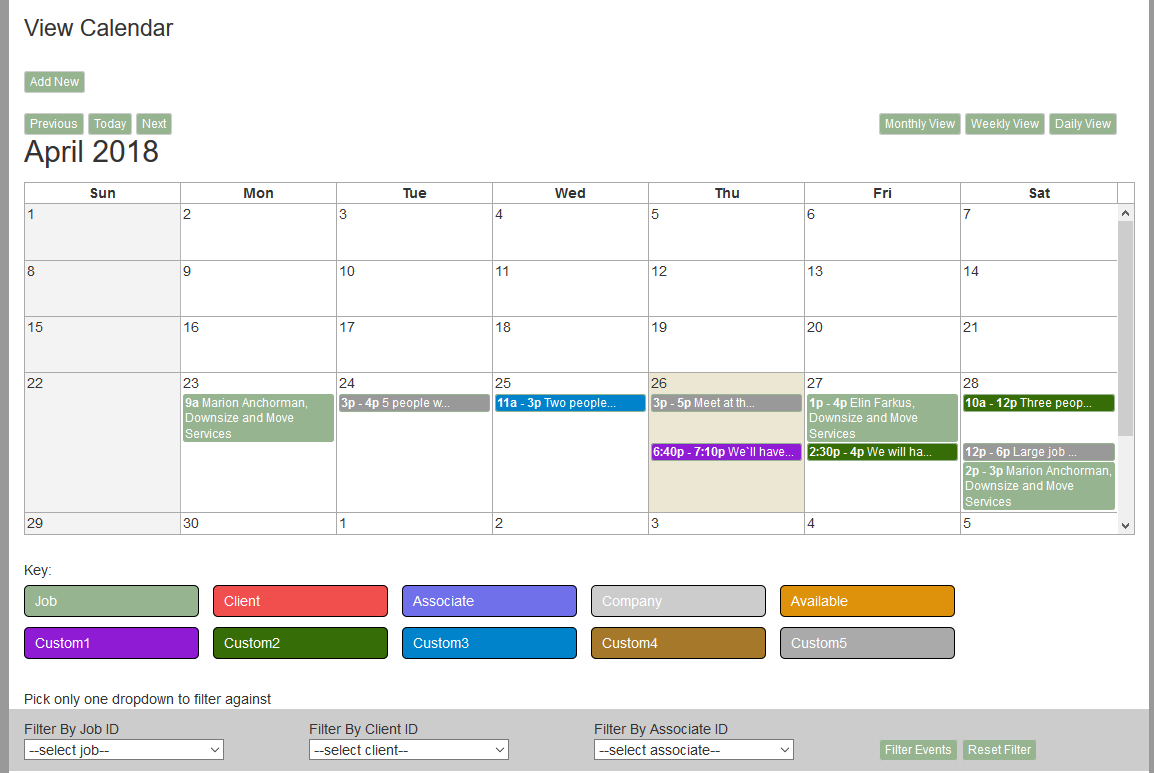 The item is shown with an abbreviated description. When the item is clicked on, a popup appears showing the full details. The user can then click on the popup to close it.