Company (Credit) Card Report
This report provides summaries regarding usage of the company credit card. As with most reports, the first step is to select one or more filters. In this case, the basic input can include a job number and a date range. You can also indicate whether jobs with a status of 'Closed' should be included (they are normally not). Lastly, you can set the filters to include overhead type jobs.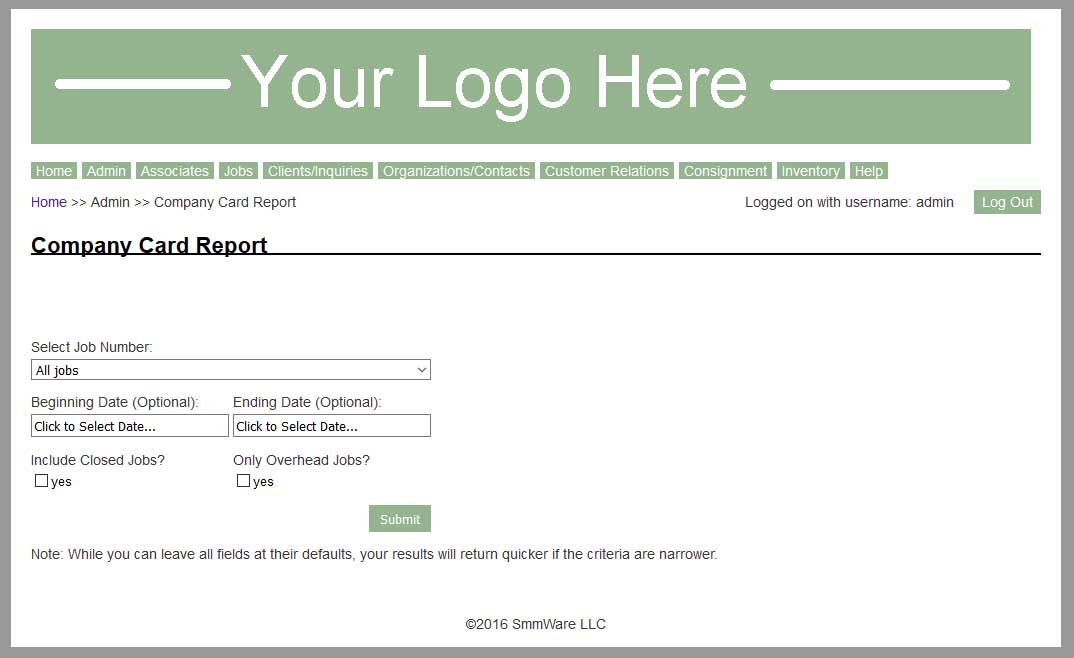 The output can contain results from more than one job if the "Select Job Number" dropdown was left at "All Jobs" on the first screen.