This page describes the process of getting an account. There are two steps.
First, please create an account using the Subscribe page of our main website and add payment information
Second, we call you to gather some needed information. You will typically have access to your new system on the same day as our call.
What our phone call covers:
We will call you to discuss and set up your subdomain and to obtain a security certificate (SSL)
During our call we will also discuss how to customize the settings in the configuration.
As part of our final steps, we add your logo to the header, and customize the color scheme of the interface.
The illustration below outlines the header image (1,000 pixels x 115 pixels) in red .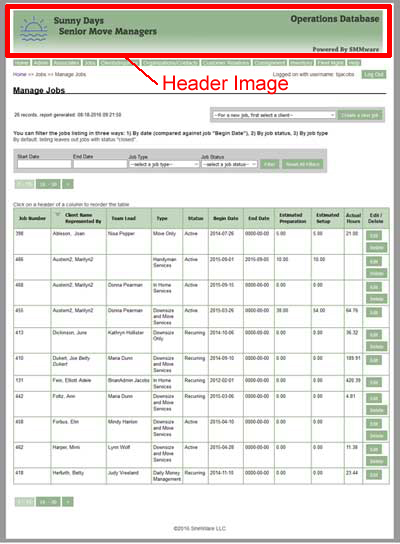 Below are two versions of the same page with different color header images and different color schemes.

This is a green version of the theme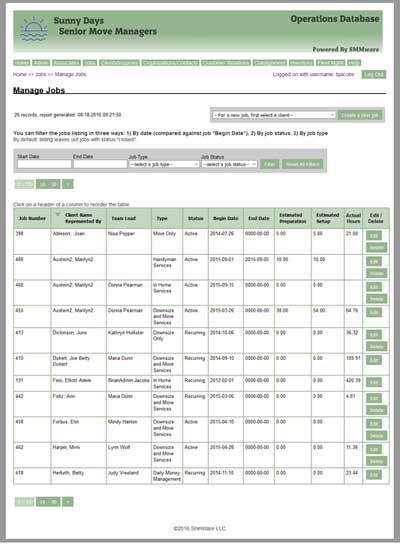 This is a blue version of the theme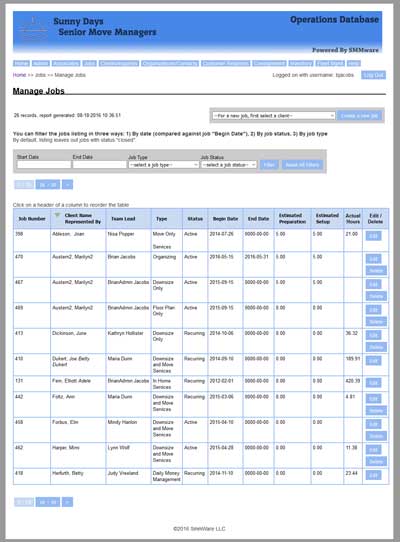 Training (optional)
Your business generates a lot of information, and this software helps you keep it all straight. While we make our interfaces as intuitive as possible and our help system as informative as possible, many people like to have an instructor led introduction to SMMware.
See the training page for additional details regarding training.