To get started, first please create an account using the Subscribe page of our main website and add payment information. You must also choose the prefix for your SMMware site URL. An example URL is https://seniors.smmware.com where the prefix is 'seniors'.
Second, our site generator runs every quarter hour, and you'll receive your login email at the email address you used during sign up.
The login email also contains a link to our Quick Start Guide, which walks you through which settings you'll want to pay attention to right away, and which can wait until a later 'Optimization' phase after settling in. We also have manuals, topic specific videos at our YouTube channel, and of course you can contact us for support.
Your site comes with a default look and feel, but you can upload your own header image and choose your own colors using our Theme Editor. Your subscription comes with a free 'theme', wherein we visit your corporate website to select colors, and we use your logo to generate the header image.
The illustration below outlines the header image (1,110 pixels x 115 pixels) in red .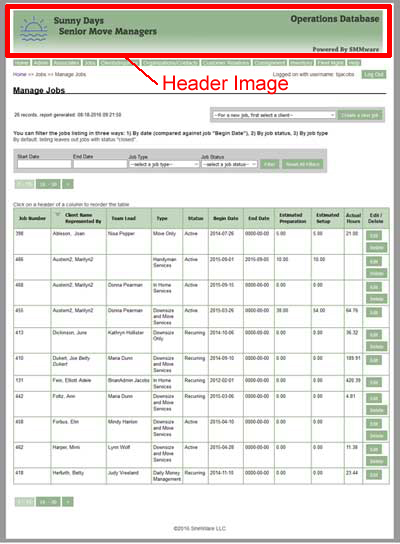 Below are two versions of the same page with different color header images and different color schemes.

This is a green version of the theme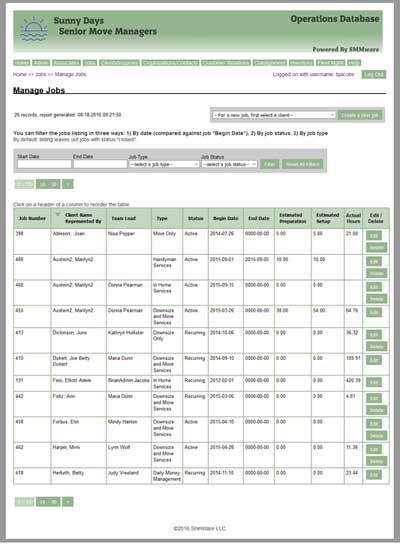 This is a blue version of the theme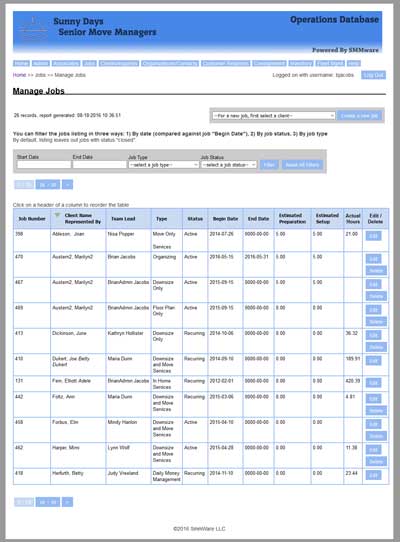 Training (optional)
Your business generates a lot of information, and this software helps you keep track of it all. While we make our interfaces as intuitive as possible and our help system as informative as possible, many people like to have an instructor led introduction to SMMware. We are still offering free training.
See the training page for additional details regarding training.