The system allows you to create inventory items and locations, to record purchases of new packing materials and to assign them to jobs. The pricing of the materials is then reflected in the invoice.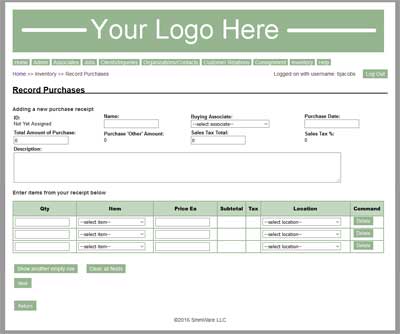 If you charge a flat fee for packing materials, the system can be configured not to include the price in the invoice.
Some SMM companies have associates keep packing materials at home rather than at a centralized location. To make this convenient, SMMware can be configured to automatically treat associates as available inventory locations, saving you time when a new associate starts.